I've put up pictures from the top of this building before, but I wasn't able to get up on the helipad until last week. This afforded me a better view of the west than I'd had before.
Here's Mokdong, in all her glory. Immediately recognizable are the Hyperion buildings at Omokkyo station in the middle.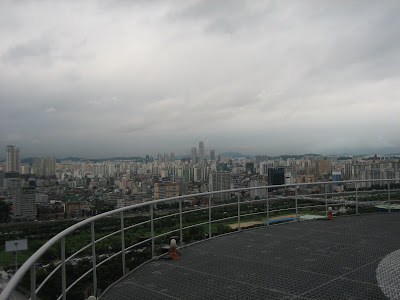 Panning to the right, the Assembly building, the Han River, and Yangpyeong-dong, with that I believe to be the Yanghwa bridge in the back.
Yeouido Park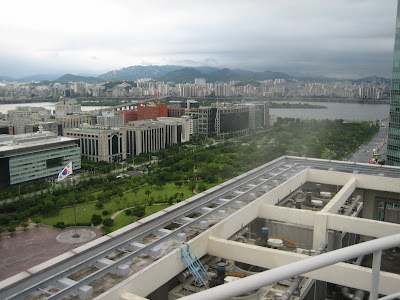 A better shot just of Mokdong, with those same familiar towers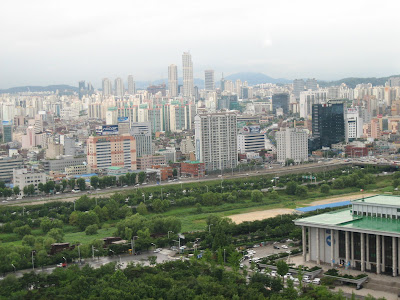 The Assembly building again, with, what is that, Olympic Stadium?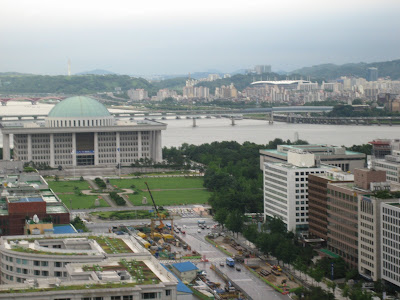 Gangnam and South-Central, residential Yeouido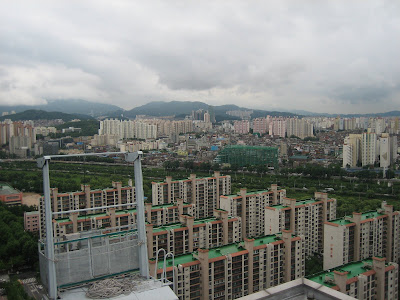 Can't take my eyes off of that lush urban greenspace!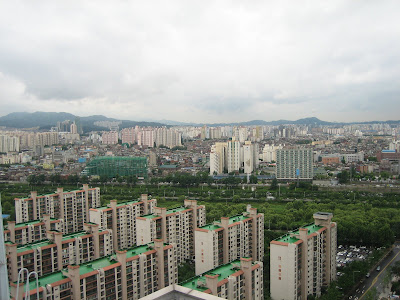 Namsan Tower, Han River, and name-that-construction.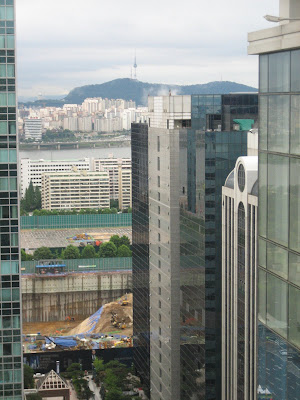 Bukhan Mountain et al.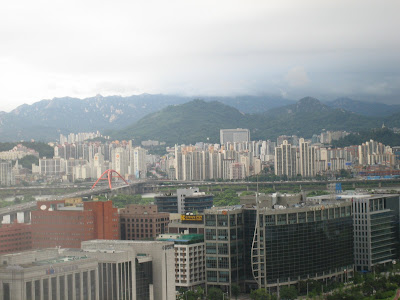 The FSS building smoking lounge.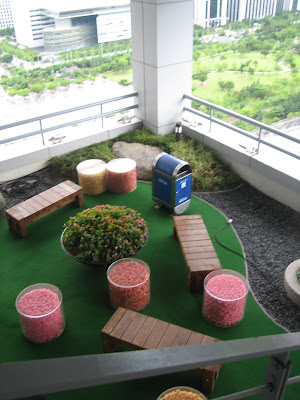 Ol' Shiny, aka the 63 building.